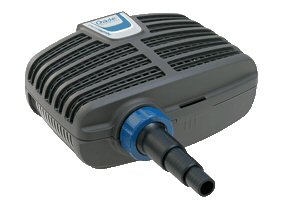 The Aquamax range is the worlds leading filtration pump. Unequalled in reliability, performance and economy.
With a unique swivel ball joint and a large wrap around strainer, this pump can allow particles up to 11mm in size to pass through the pump without causing damage.
Coupled with lower power consumption in comparison to traditional pond pumps.